Discover a World of Connection and Growth with Stepping Stones Ranch
Sep 15, 2019
Personal Development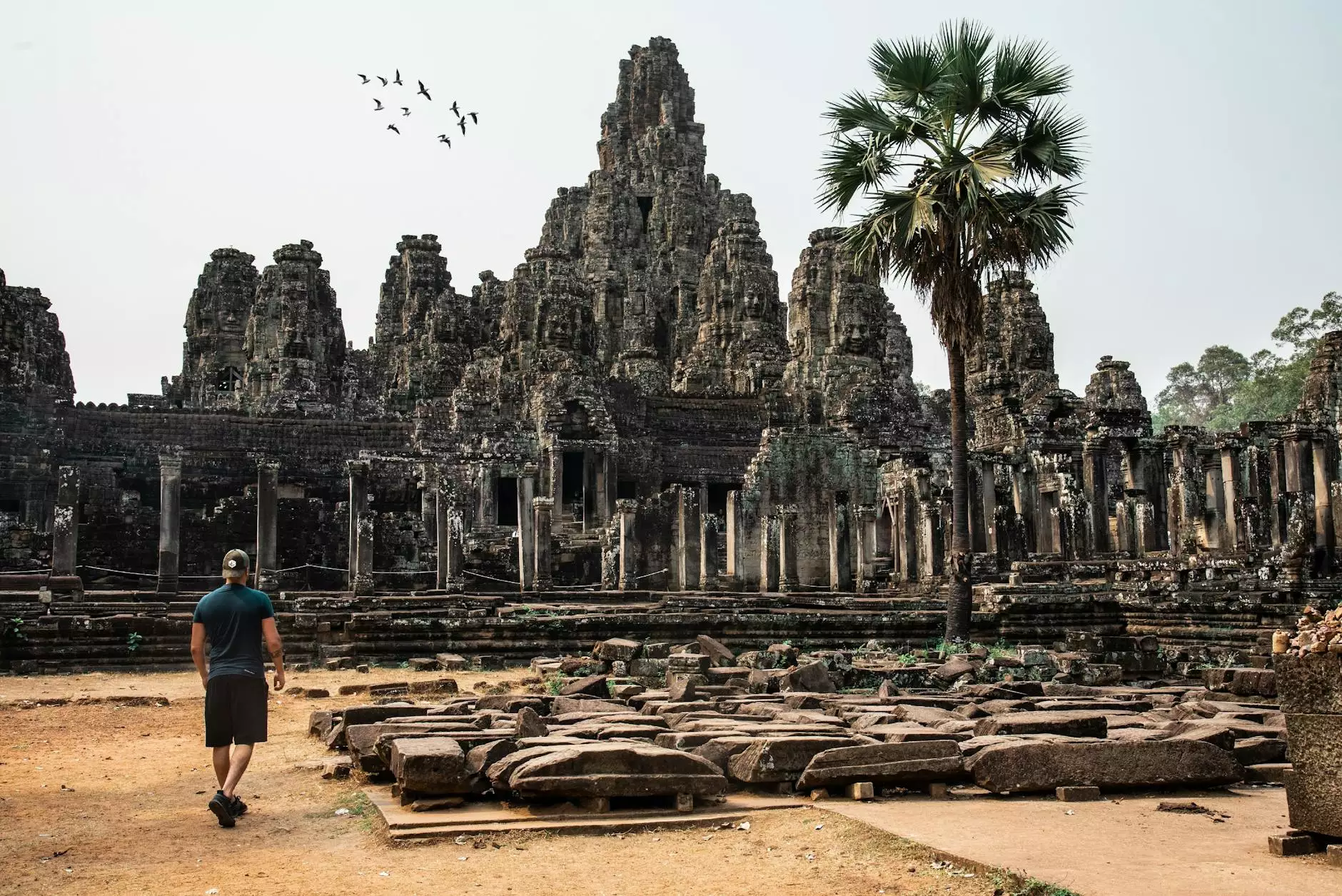 Welcome to Stepping Stones Ranch, your premier destination for engaging and enriching group experiences. As a leading community and society organization, we offer an array of diverse and vibrant groups that bring individuals together, fostering personal growth and fostering connections that last a lifetime.
Find Your Tribe
At Stepping Stones Ranch, we believe that finding your tribe is essential for personal development and overall well-being. That's why we have curated a comprehensive collection of groups spanning a wide range of interests and passions. Whether you're a seasoned enthusiast or a curious newcomer, there's a group waiting just for you.
The Power of Connection
Our groups are designed to provide a unique platform for individuals to connect with like-minded individuals who share their interests and aspirations. By cultivating an environment of shared experiences, we create opportunities for personal growth, self-reflection, and the building of lifelong friendships.
Explore Our Group Categories
Stepping Stones Ranch offers an extensive range of group categories to cater to varied interests and preferences. Here's a glimpse into some of the exciting options available:
Fitness and Wellness Groups
Our fitness and wellness groups are perfect for those seeking to improve their physical and mental well-being. From yoga and meditation gatherings to hiking and outdoor adventures, our experienced instructors and passionate members will guide you on your journey towards achieving holistic health.
Art and Creativity Groups
Unleash your artistic side with our art and creativity groups, designed to ignite your imagination and nourish your creative spirit. Join like-minded individuals in painting workshops, pottery classes, and photography sessions, and watch your artistic talents soar to new heights.
Professional Development Groups
Enhance your professional skills and expand your network through our professional development groups. With expert-led workshops, industry-specific discussions, and networking events, you'll be equipped with the tools and connections needed to thrive in today's competitive world.
Social and Support Groups
Nurture your social connections and find support through our wide selection of social and support groups. Whether you're looking to connect with fellow parents, navigate life transitions, or seek support for specific challenges, our welcoming and empathetic community is here to uplift and empower you.
Benefits of Joining a Stepping Stones Ranch Group
When you join a group at Stepping Stones Ranch, you open yourself up to a world of benefits that go beyond just the activities themselves. Here are some of the advantages:
Personal Growth and Discovery
Our groups provide a safe and supportive environment for personal growth and self-discovery. Through engaging activities and meaningful discussions, you'll gain valuable insights, develop new skills, and uncover hidden talents that can be applied both within the group setting and in your everyday life.
Camaraderie and Connection
Connecting with like-minded individuals fosters a sense of camaraderie and belonging. By surrounding yourself with individuals who share your passions and interests, you'll form meaningful connections that can last a lifetime. Our groups offer a space where you can be yourself and forge lasting friendships built on trust and mutual understanding.
Expanded Horizons
Stepping Stones Ranch groups provide an opportunity to step out of your comfort zone and explore new territories. Whether it's trying a new hobby or venturing into unchartered territories, our groups encourage you to embrace new experiences, expand your horizons, and challenge yourself in a supportive and encouraging environment.
Stress Relief and Mental Wellness
Engaging in activities you enjoy with a group of supportive individuals is an excellent way to alleviate stress and prioritize your mental well-being. Our groups offer a respite from the daily grind, allowing you to disconnect from the outside world, relax, and rejuvenate your mind, body, and soul.
Join a Group Today
Ready to embark on an unforgettable journey of personal growth and connection? Dive into the world of Stepping Stones Ranch groups and find the perfect fit for you. Discover a community of individuals who are passionate about the same things you are, and embark on a transformative adventure that will leave you inspired and fulfilled. Join us today and unlock a world of possibilities!