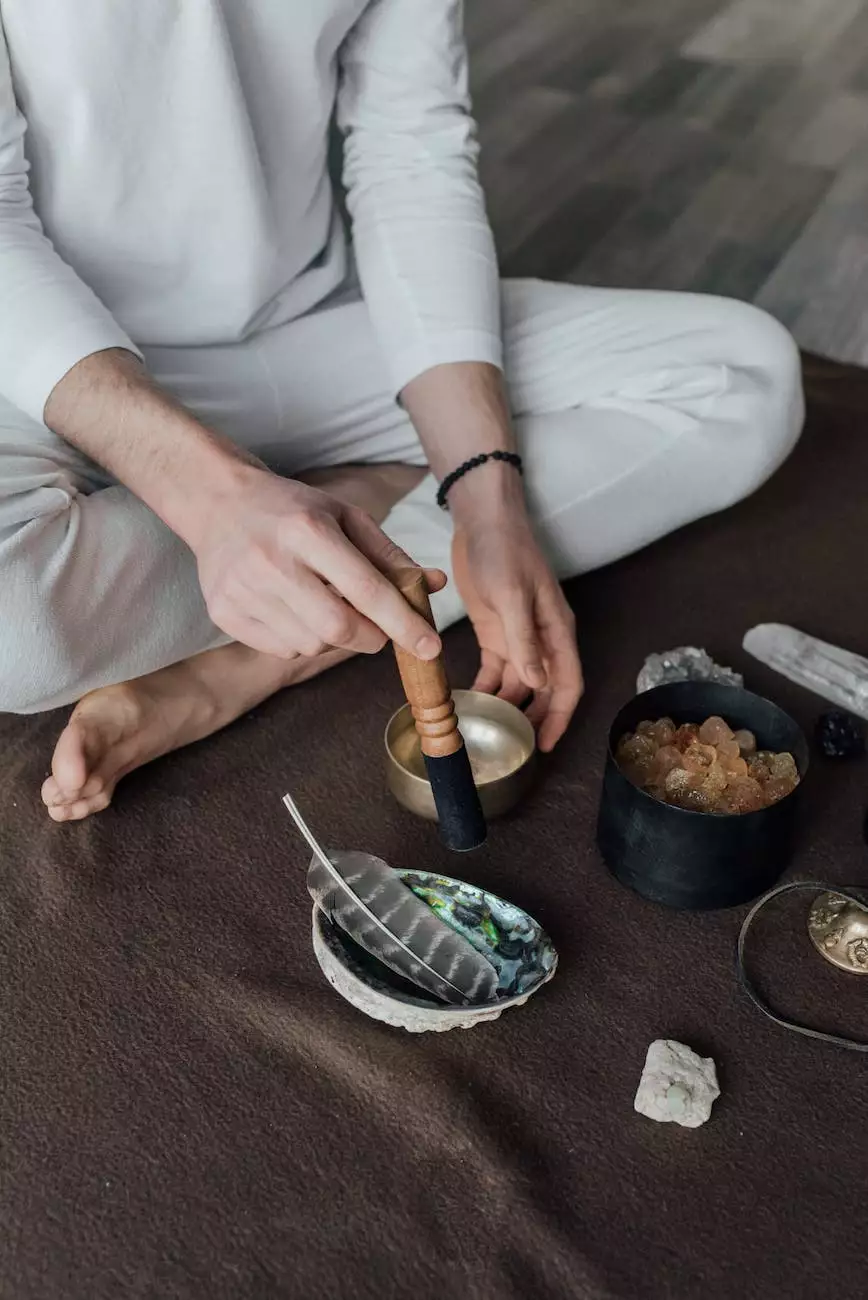 The Crow's Feather: A Guided Meditation for Inner Peace
Introduction
Stepping Stones Ranch is thrilled to present "The Crow's Feather," a guided meditation designed to help you explore the depths of your inner self and find inner peace. Created with love and expertise, this transformative meditation offers a unique journey towards self-discovery and mindfulness.
Rediscover Tranquility
In today's fast-paced society, finding tranquility and calmness can be a challenge. "The Crow's Feather" meditation aims to counteract this by providing you with the tools you need to embark on a profound journey of self-reflection and relaxation. As you enter a state of deep meditation, you'll be guided through an enchanting visualization that will transport you to a place of tranquility and inner peace.
The Power of Guided Meditation
Guided meditation is a powerful technique to enhance mindfulness and self-awareness. As you surrender yourself to "The Crow's Feather," you'll experience the remarkable benefits of focused relaxation combined with powerful visualizations. This meditation will help you quiet your mind, release stress, and connect with your inner wisdom.
The Journey Within
Take a moment to imagine a tranquil meadow, surrounded by majestic trees and the gentle sound of a flowing river. Within this natural sanctuary, you'll discover a crow feather – a symbol of wisdom and guidance. As you pick up the feather, you'll embark on a profound inner journey, guided by our experienced meditation facilitator.
Unwind and Heal
As you follow the path paved by "The Crow's Feather," you'll have the opportunity to leave behind the stresses and worries of your daily life. The meditation gently guides you through various stages, allowing you to release negative emotions, reconnect with your body, and cultivate self-compassion. This therapeutic process fosters emotional healing and opens the doors to a renewed sense of self and purpose.
Benefits of "The Crow's Feather"
"The Crow's Feather" offers a multitude of benefits that can positively impact your overall well-being. By incorporating this guided meditation into your routine, you may experience:
Stress Reduction: Allow the soothing meditation to alleviate stress and anxiety, providing you with a calm state of mind.
Enhanced Self-Awareness: Dive deep into your inner world and gain valuable insights into your thoughts, emotions, and desires.
Improved Concentration: Develop focus and mental clarity as you navigate through the immersive visualization.
Increased Resilience: Strengthen your ability to cope with challenges, fostering resilience and a positive mindset.
Renewed Energy: Rejuvenate your body and mind, leaving you feeling refreshed and revitalized.
Enhanced Emotional Well-being: Ingrain a sense of peace, gratitude, and self-compassion into your daily life.
How to Begin Your Journey
Getting started with "The Crow's Feather" is simple. Visit our website, Stepping Stones Ranch, and find the product page dedicated to this guided meditation. You'll have the option to download the meditation directly to your preferred device or order a physical copy to be delivered to your doorstep. Once you have it, find a quiet and comfortable space where you can immerse yourself fully in this incredible experience.
Final Thoughts
At Stepping Stones Ranch, we believe in the transformative power of guided meditation. "The Crow's Feather" offers you the opportunity to embark on a journey of self-exploration, reconnect with your inner self, and find peace within. Say goodbye to stress and embrace a more mindful way of living. Begin your meditation today and let "The Crow's Feather" be your trusted companion on this beautiful path towards self-discovery and contentment.