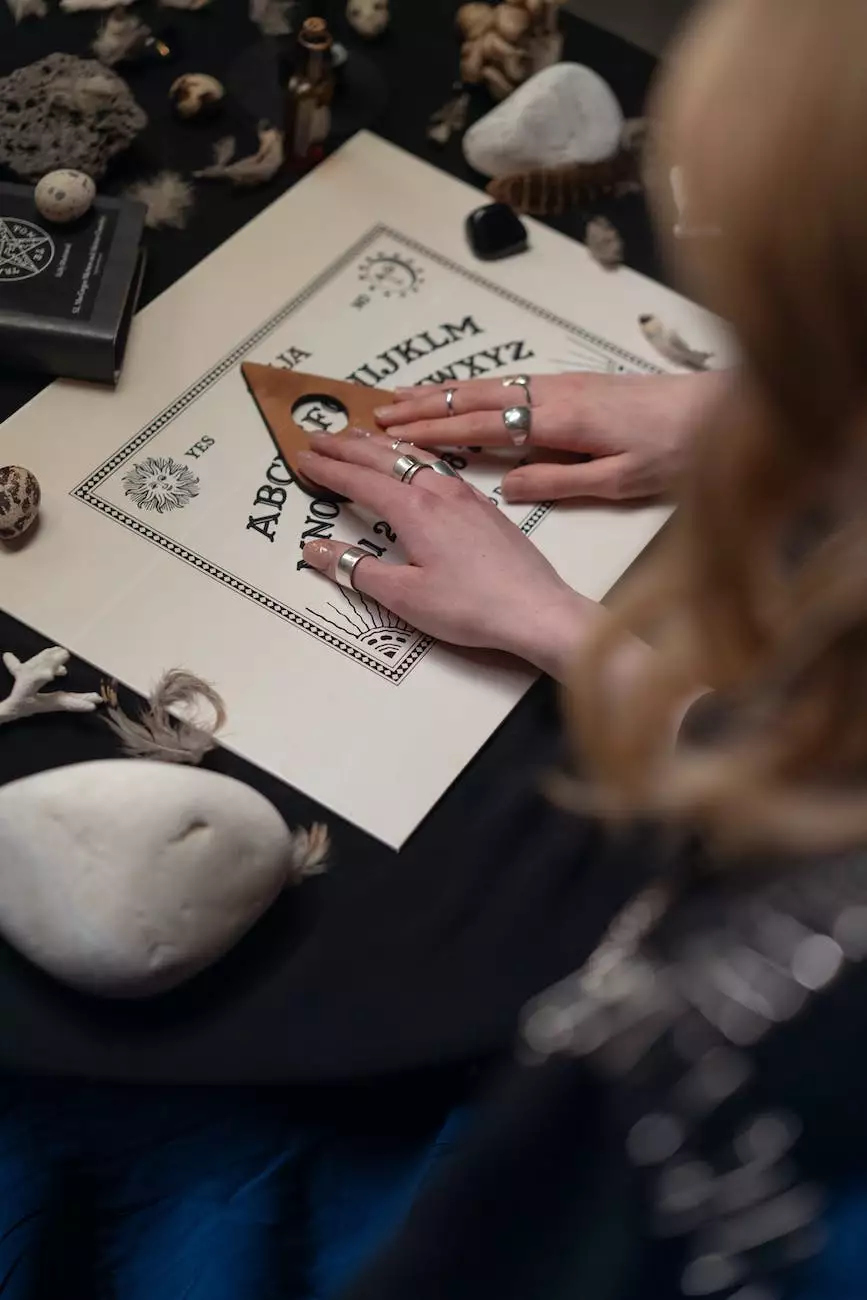 The Power of the Shaman's Rattle
The Shaman's Rattle, a mystical and ancient instrument, holds the key to unlocking powerful healing energies and spiritual connections. At Stepping Stones Ranch, we delve into the world of shamanic traditions and offer you the opportunity to experience the profound effects of the Shaman's Rattle Magic.
Connecting with Ancient Rituals
Our community welcomes you to explore the rich tapestry of shamanic practices and rituals that have been passed down through generations. Immerse yourself in the mysticism and wisdom of these ancient traditions as we guide you on a transformative journey.
Healing with Shamanic Sound
The Shaman's Rattle emits a unique sound that resonates with the energies of the universe. Its rhythmic vibrations create a sacred space where healing can occur on physical, emotional, and spiritual levels. Through focused intention and the power of sound, we facilitate deep healing and restoration.
Embarking on a Shamanic Journey
Stepping Stones Ranch offers workshops and retreats that allow you to dive into the realm of shamanic journeying. Discover the power of the Shaman's Rattle as you embark on a guided exploration of your inner self and the spirit world. Experience first-hand the ancient rituals and practices that shamans have used for centuries.
Discovering the Sacred
Our programs provide a safe and nurturing space for you to uncover the profound wisdom of shamanic traditions. Gain insights into sacred ceremonies, plant medicine, and the interconnectedness of all beings. Connect with a vibrant community of like-minded individuals who are passionate about exploring the depths of their spirituality.
Exploring Shamanic Rituals
Through our curated workshops, you will learn about different shamanic rituals and their significance. Discover the history and purpose behind rituals such as smudging, fire ceremonies, vision quests, and more. Explore the indigenous knowledge that forms the foundation of our understanding and practice.
Bridging Ancient Wisdom with Modern Life
The wisdom of shamanism is timeless, and at Stepping Stones Ranch, we aim to integrate these ancient teachings into our modern lives. Our knowledgeable guides will help you bridge the gap between ancient wisdom and contemporary challenges, empowering you to navigate your journey with clarity and purpose.
Join our Shamanic Community
Stepping Stones Ranch warmly invites you to become a part of our vibrant shamanic community. Connect with fellow seekers, practitioners, and experienced shamans who share a passion for spiritual growth and healing. Together, we create a supportive and nurturing space for personal transformation.
Experience the Power of Shaman's Rattle Magic
Are you ready to embark on a journey of self-discovery and healing? Join us at Stepping Stones Ranch and experience the transformative effects of Shaman's Rattle Magic. Awaken your inner shaman and unlock the potential for positive change in your life.