The Power of Sweat Lodge: A Sacred Journey at Stepping Stones Ranch
Mar 31, 2018
Personal Development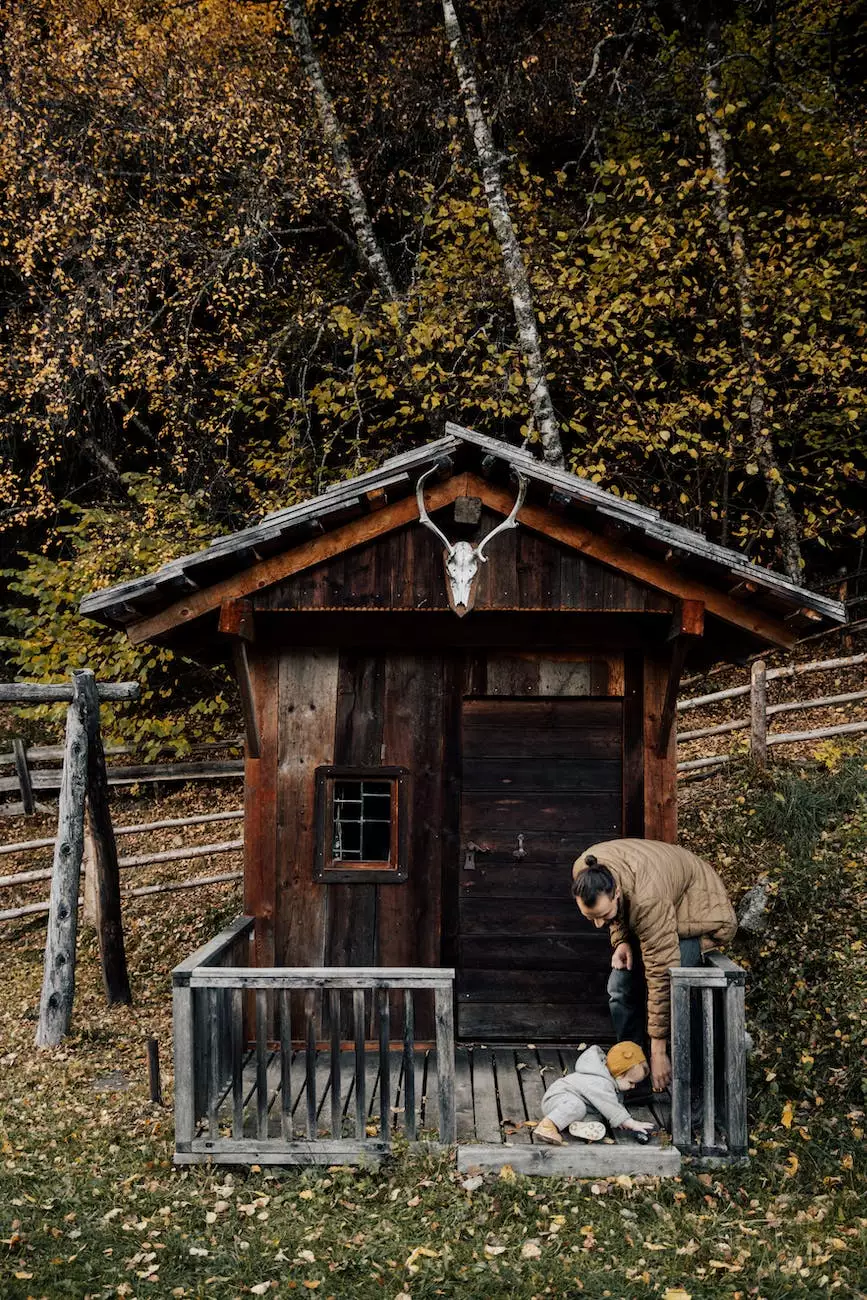 Introduction
Welcome to Stepping Stones Ranch, your gateway to the ancient and sacred practice of sweat lodge ceremonies. Immerse yourself in a transformative experience that connects mind, body, and spirit. In this article, we'll explore the profound significance of sweat lodge ceremonies and the myriad of benefits they offer in the realm of healing and personal growth within the Community and Society.
What is a Sweat Lodge?
A sweat lodge is a ceremonial structure often used by Native American cultures for purification and spiritual renewal. At Stepping Stones Ranch, we honor the sacred tradition of sweat lodges and offer an authentic and immersive experience for those seeking a deeper connection with themselves and the world around them. Inside the sweat lodge, participants sit in a dark, enclosed space heated by red-hot stones infused with the spirits of the earth.
The Spiritual Significance
The sweat lodge ceremony holds deep spiritual significance as a powerful ritual of purification and renewal. It symbolizes a return to the womb of Mother Earth, where individuals can release emotional baggage, toxins, and negative energies. Within the lodge, participants embark on a sacred journey of introspection, self-discovery, and spiritual growth.
Benefits of Sweat Lodge Ceremonies
Sweat lodge ceremonies offer numerous transformative benefits, both physically and mentally. Here are some of the key advantages you can experience at Stepping Stones Ranch:
1. Physical Cleansing
The intense heat and steam of the sweat lodge induce profuse sweating, effectively flushing out toxins from the body. This natural detoxification process helps improve circulation, enhances the immune system, and promotes overall physical well-being.
2. Emotional Release
Sweat lodge ceremonies provide a safe space for emotional release and healing. As the body purges toxins, participants often find themselves releasing emotional pain, trauma, and stress. This cathartic experience allows for emotional growth, healing, and a renewed sense of balance.
3. Spiritual Connection
Through the sweat lodge ceremony, individuals can deepen their spiritual connection and gain a greater understanding of themselves and their place in the world. The intense heat, darkness, and rhythmic chanting create an environment conducive to meditation, introspection, and connecting with higher consciousness.
4. Mental Clarity
As the mind and body cleanse, participants often experience a profound sense of mental clarity and rejuvenation. The sweat lodge offers a reprieve from the distractions of daily life, allowing individuals to find stillness, focus, and clarity of thought.
Our Authentic Sweat Lodge Experience
At Stepping Stones Ranch, we are committed to providing an authentic and respectful sweat lodge experience. Led by experienced guides, our ceremonies honor the sacred traditions and rituals associated with this ancient practice. Through the combination of heat, sacred herbs, and meaningful rituals, we create a safe and sacred space for participants to explore their inner selves.
Final Thoughts
Stepping Stones Ranch invites you to embark on a sacred journey of healing, self-discovery, and spiritual growth through the power of sweat lodge ceremonies. Immerse yourself in this ancient practice and experience the transformative effects it can have on your mind, body, and soul. Join us at Stepping Stones Ranch and unlock the profound potential within you.