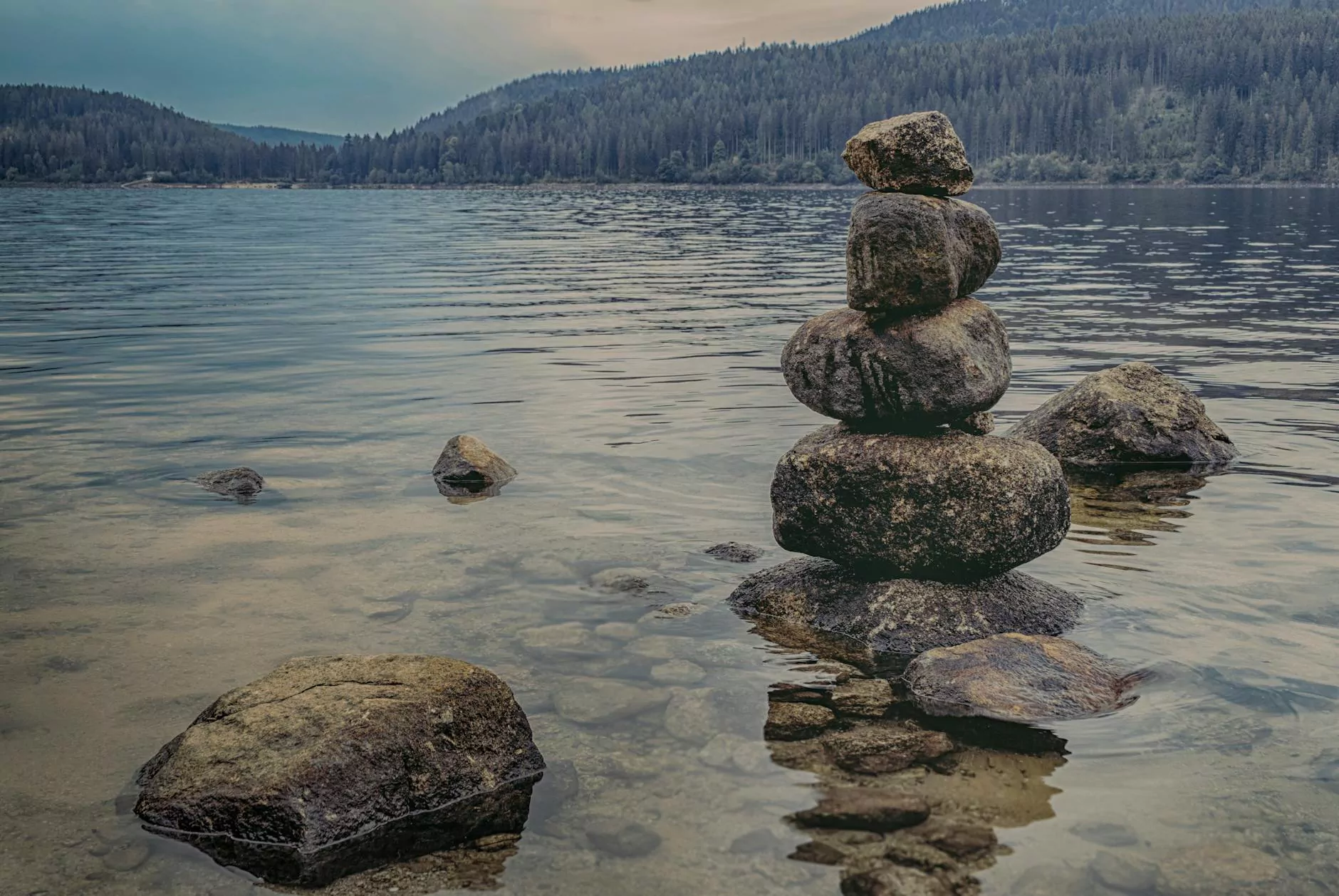 Discover Chakra Balancing Meditation at Stepping Stones Ranch
Welcome to Stepping Stones Ranch, your destination for chakra balancing meditation in Columbus, Ohio. Our dedicated practitioners are committed to helping you achieve inner harmony and overall well-being through the ancient practice of chakra balancing meditation. Join us on this transformative journey towards a healthier, more balanced life.
The Power of Chakra Balancing Meditation
Chakra balancing meditation focuses on aligning and harmonizing the body's energy centers, known as chakras. These seven major chakras, when balanced and in alignment, promote physical, emotional, and spiritual well-being.
Experience Inner Peace and Balance
At Stepping Stones Ranch, our expert practitioners guide you through a deeply transformative chakra balancing meditation experience. By working with your energy centers, our sessions help you release blockages, reduce stress, and achieve a state of inner peace and balance. Our dedicated team creates a safe and nurturing space for you to explore your inner self and embark on a journey of personal growth.
Unlock the Benefits of Chakra Balancing Meditation
Chakra balancing meditation offers a wide range of benefits for your mind, body, and spirit. Some of the key benefits include:
Improved Energy Flow: By balancing and clearing your chakras, energy flows freely throughout your body, restoring vitality and overall well-being.
Stress Relief: Chakra balancing meditation helps reduce stress, anxiety, and tension, promoting a greater sense of relaxation and calmness.
Emotional Healing: This practice helps release emotional blockages, allowing you to experience emotional healing and a greater sense of emotional stability.
Enhanced Spiritual Connection: Chakra balancing meditation deepens your spiritual connection, leading to a heightened sense of intuition and inner guidance.
Improved Physical Health: Balancing your chakras supports overall physical health and can help alleviate various symptoms or conditions.
Why Choose Stepping Stones Ranch?
When it comes to chakra balancing meditation in Columbus, Ohio, Stepping Stones Ranch stands out from the crowd. Here's why our clients choose us:
Highly Skilled Practitioners
Our team of experienced practitioners possesses in-depth knowledge and expertise in chakra balancing meditation. They create a supportive environment and personalized approach to ensure the best healing experience for each individual.
Customized Meditation Sessions
At Stepping Stones Ranch, we understand that each person's journey is unique. That's why we offer customized meditation sessions tailored to your specific needs. Our practitioners provide individualized guidance and techniques to help you achieve optimal results.
Safe and Nurturing Environment
Your comfort and well-being are our top priorities. We have carefully designed our meditation space to create a safe and nurturing environment, allowing you to fully relax and immerse yourself in the transformative practice of chakra balancing meditation.
Community and Support
Stepping Stones Ranch is more than just a meditation center – we are a supportive community dedicated to personal growth and holistic well-being. Join our welcoming community and connect with like-minded individuals on the path to self-discovery.
Embark on Your Chakra Balancing Meditation Journey Today
Are you ready to experience the transformative power of chakra balancing meditation? Join us at Stepping Stones Ranch in Columbus, Ohio, and embark on a journey of self-discovery, healing, and personal growth. Discover the benefits of a balanced mind, body, and spirit. Contact us today to schedule your session and take the first step towards a healthier, happier life.