How To Turn Failure Into Successful Goal Achievement
May 10, 2023
Blog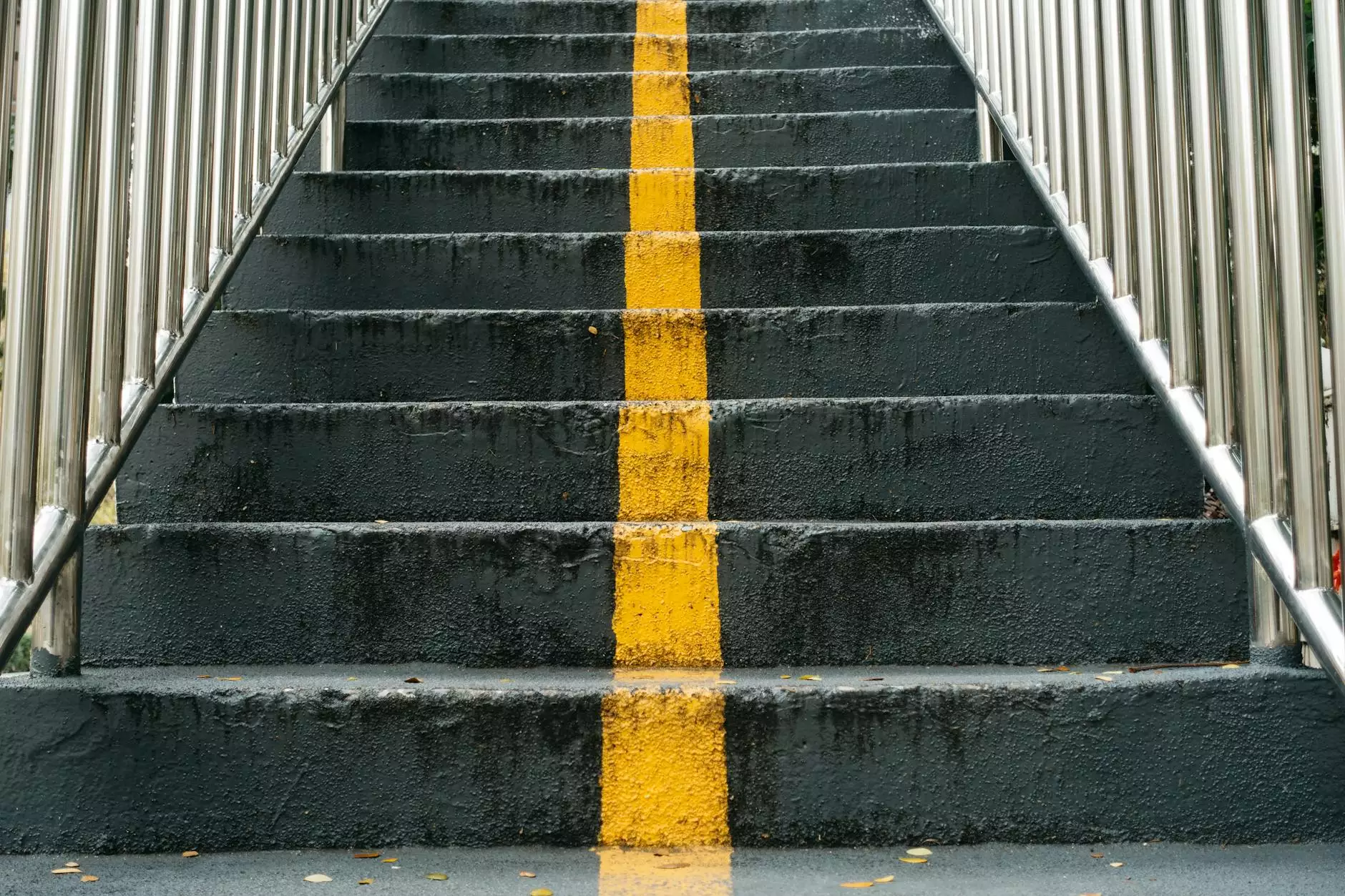 Welcome to Stepping Stones Ranch, your trusted partner in the journey towards successful goal achievement. In this comprehensive guide, we will provide you with valuable insights, strategies, and tips on how to turn failure into a stepping stone towards achieving your goals. With our expertise in the community and society domain, we understand the challenges individuals face in their pursuit of success.
Understanding Failure as a Catalyst for Change
Failure is an inevitable part of life, but it is our response to failure that determines our future success. At Stepping Stones Ranch, we firmly believe that failure is not the end, but rather a valuable opportunity for growth and learning. By reframing failure as a catalyst for change, you can harness its power to propel yourself towards accomplishing your goals.
Embracing a Growth Mindset
One of the key principles behind turning failure into successful goal achievement is adopting a growth mindset. A growth mindset allows you to see challenges and setbacks as opportunities for personal and professional development. It is the belief that with dedication, effort, and the right strategies, you can improve and overcome any obstacle.
With the guidance of our experienced team at Stepping Stones Ranch, we will help you cultivate a growth mindset through various techniques and mindset exercises. By embracing this mindset, you will be able to approach failures with resilience and determination, ultimately leading to a higher chance of achieving your goals.
Identifying and Learning from Mistakes
At Stepping Stones Ranch, we place great emphasis on identifying and learning from mistakes. By effectively analyzing your failures, you can gain valuable insights into areas that require improvement and adjust your strategies accordingly. Our experts will guide you through the process of self-reflection, enabling you to identify patterns, adjust your approach, and make informed decisions moving forward.
Setting Realistic and Attainable Goals
Another key aspect of turning failure into successful goal achievement lies in setting realistic and attainable goals. Often, setbacks arise when individuals set unrealistic expectations or goals that are too far beyond their current capabilities. At Stepping Stones Ranch, we will work with you to establish goals that are challenging yet reachable, ensuring a higher chance of success and minimizing the risk of failure.
Developing Effective Strategies
Having the right strategies in place is crucial when it comes to converting failure into successful goal achievement. Our team of experts at Stepping Stones Ranch will provide you with a range of tried and tested strategies tailored to your specific goals. These strategies include effective time management techniques, breaking down goals into smaller milestones, and creating accountability systems to track progress.
Building Resilience and Overcoming Setbacks
Resilience is a key quality that can help individuals bounce back from failures and setbacks. It is the ability to adapt, persevere, and stay motivated despite challenges. At Stepping Stones Ranch, we will equip you with the necessary tools and techniques to build resilience and overcome setbacks effectively.
Cultivating a Supportive Network
Having a strong support network is crucial when it comes to overcoming failures and achieving your goals. Stepping Stones Ranch understands the significance of community and society in providing support, encouragement, and guidance. In our programs, you will have the opportunity to connect with like-minded individuals and mentors who will offer valuable insights, motivation, and accountability throughout your journey.
Practicing Self-Care and Mental Well-being
At Stepping Stones Ranch, we recognize the importance of self-care and mental well-being in achieving success. Our experts will guide you through techniques and practices to prioritize your physical and mental health. By nurturing yourself, managing stress, and maintaining a healthy work-life balance, you will be better equipped to handle failures and setbacks, ultimately increasing your chances of achieving your goals.
Measure Your Success and Celebrate Achievements
In your pursuit of turning failure into successful goal achievement, it is important to measure your progress and celebrate your achievements along the way. Stepping Stones Ranch will assist you in setting milestones and tracking your progress, allowing you to appreciate the journey and stay motivated. By acknowledging and celebrating your accomplishments, no matter how small, you will cultivate a positive mindset and develop the momentum needed to reach your ultimate goals.
Continued Support and Growth
Stepping Stones Ranch is committed to your long-term success. Our programs are designed to provide ongoing support and guidance beyond the initial goal achievement. As you continue on your journey, we will be there to offer additional resources, refine strategies, and assist you in overcoming any future setbacks.
With Stepping Stones Ranch as your partner, you have the necessary tools, strategies, and support to turn failure into successful goal achievement. Embrace the challenges, learn from your mistakes, and watch yourself grow into the successful individual you aspire to be.