What 'Yogi-Isms' Can Teach Us - Leadership Excellence
Jan 9, 2020
Blog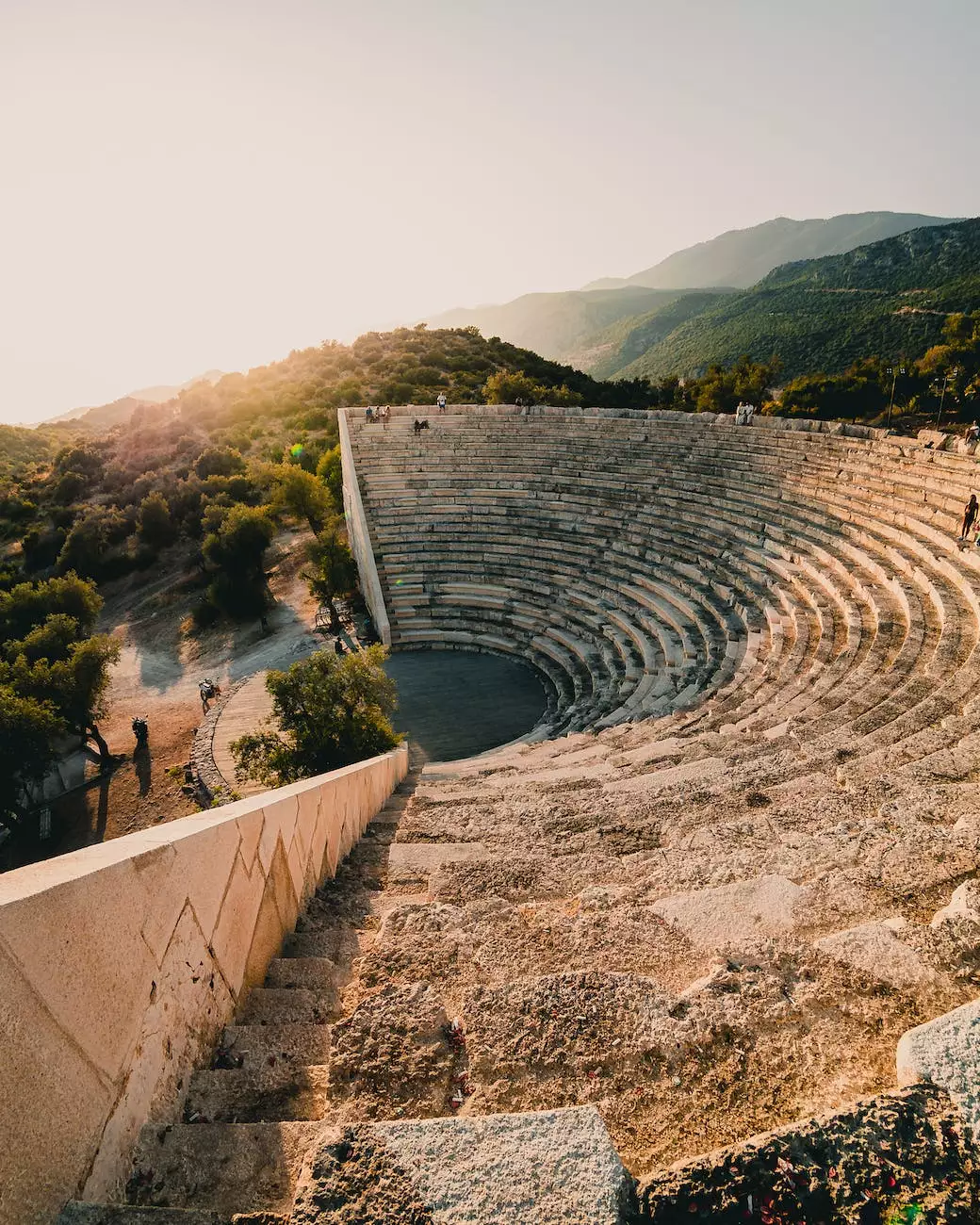 Welcome to Stepping Stones Ranch - your trusted source for leadership excellence in the community and society. In this article, we delve into the profound wisdom and teachings of 'Yogi-Isms' and their immense relevance in the world of leadership. Prepare to uncover valuable insights that can transform your leadership journey.
The Essence of 'Yogi-Isms'
'Yogi-Isms' are the distinctive phrases coined by the legendary baseball player and manager, Yogi Berra. Known for his unique way of expressing ideas and philosophies, Yogi Berra's 'Isms' hold incredible power to inspire, motivate, and enlighten individuals from all walks of life. These 'Isms' encapsulate profound truths about leadership, success, and personal growth.
1. Embrace the Unpredictable
One of Yogi Berra's famous 'Isms' is, "It's tough to make predictions, especially about the future." This simple yet profound statement reflects the essence of leadership excellence. Effective leaders understand that the future is uncertain, and instead of fearing the unknown, they embrace change and adaptability. By staying open-minded and flexible, leaders can navigate through challenging situations and inspire their teams to do the same.
2. Learn from Failure
In Yogi Berra's words, "I never blame myself when I'm not hitting. I just blame the bat, and if it keeps up, I change bats." This 'Ism' highlights the importance of taking responsibility for our actions while also embracing failure as a valuable learning opportunity. Great leaders understand that setbacks are stepping stones to success. They encourage their team members to learn from failures, adapt their strategies, and ultimately grow stronger in the process.
3. Communication is Key
Yogi Berra famously said, "You can observe a lot just by watching." This 'Ism' emphasizes the significance of effective communication in leadership. Leaders must not only be attentive listeners but also keen observers. By carefully observing their surroundings and paying attention to non-verbal cues, leaders can gain invaluable insights into their team's dynamics, challenges, and potential areas of improvement.
The Influence of 'Yogi-Isms' on Leadership Excellence at Stepping Stones Ranch
At Stepping Stones Ranch, we believe in the power of 'Yogi-Isms' in shaping exceptional leadership practices. Our commitment to community and society development is fueled by the wisdom encapsulated in these 'Isms.' By incorporating Yogi Berra's teachings, we have created a transformative environment that nurtures and empowers leaders.
Leadership Development Programs
We offer comprehensive leadership development programs designed to cultivate the skills and qualities essential for effective leadership. Through interactive workshops, personalized coaching, and immersive experiences, participants gain a deep understanding of 'Yogi-Isms' and how they can be applied to their unique leadership journeys. Our programs foster self-awareness, strategic thinking, and emotional intelligence, empowering individuals to become visionary leaders.
Community Engagement Initiatives
Stepping Stones Ranch actively engages with the community through various initiatives aimed at promoting positive change. Inspired by Yogi Berra's philosophy of giving back, we organize volunteer projects, fundraising events, and mentorship programs. By instilling the values of compassion, empathy, and inclusivity, we cultivate future leaders who are committed to enhancing the well-being of society.
Thought Leadership and Publications
We are dedicated to sharing insights and knowledge that inspire others to lead with excellence. Our thought leaders regularly publish articles, whitepapers, and blog posts, drawing upon 'Yogi-Isms' to offer unique perspectives on leadership and personal growth. Through these publications, we aim to empower individuals with the wisdom and tools needed to thrive in their leadership roles.
Conclusion
Stepping Stones Ranch is honored to leverage the valuable teachings of 'Yogi-Isms' to drive leadership excellence in the community and society. By embracing the essence of Yogi Berra's wisdom, we empower leaders to navigate uncertainty, learn from failures, and effectively communicate with their teams. Together, we are committed to building a world where leadership is synonymous with integrity, compassion, and visionary thinking.