Body Language And Leadership—How To Make A Good First Impression
Feb 9, 2021
Blog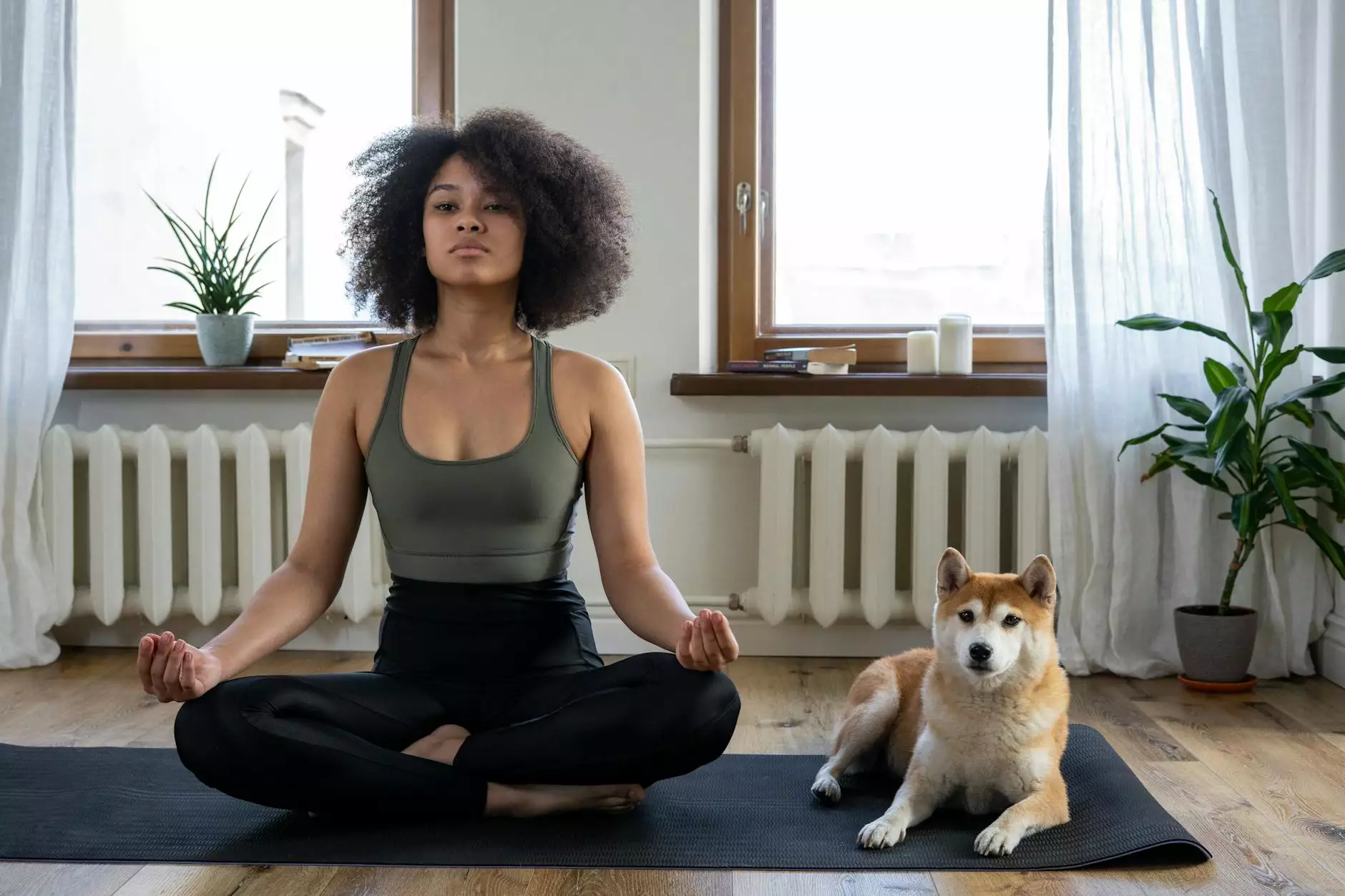 Welcome to Stepping Stones Ranch, your trusted source for valuable insights on leadership and personal development. In today's competitive world, making a good first impression is crucial, and one of the most powerful tools at your disposal is your body language.
The Importance of Body Language
Body language plays a significant role in effective leadership. It helps you communicate your intentions, build trust, and establish a positive connection with others. When your body language aligns with your words, you become a more authentic and persuasive leader.
Your body language can convey confidence, openness, and credibility. It can also help you create a comfortable and inclusive environment, fostering better teamwork and collaboration. Whether you're leading a team, meeting with clients, or networking with industry professionals, mastering the art of body language can make all the difference in achieving success.
Key Elements of Effective Body Language
To make a lasting first impression, pay attention to the following key elements:
1. Posture
Standing or sitting up straight demonstrates confidence and assertiveness. Maintain an open posture with your shoulders back and relaxed. Avoid slouching or crossing your arms, as these closed-off postures can signal defensiveness or disinterest.
2. Eye Contact
Engage in meaningful eye contact when conversing with others. It shows that you are attentive and genuinely interested in what they have to say. However, be mindful not to stare excessively, as it may make others uncomfortable. Strike a balance between maintaining eye contact and occasionally looking away to avoid overwhelming the other person.
3. Facial Expressions
Your facial expressions can convey a wealth of emotions and intentions. Smile genuinely to project warmth and approachability. Avoid frowning or displaying negative expressions, as they can create a barrier between you and others. Practice active listening and respond empathetically to ensure your facial expressions align with the conversation.
4. Gestures
Use gestures to emphasize your points and add clarity to your message. However, avoid excessive or erratic movements, as they can be distracting. Use natural and purposeful gestures that complement your verbal communication.
5. Voice and Tone
Pay attention to your voice and tone when speaking. Speak clearly and project confidence. Avoid mumbling or speaking too softly, as it can make you appear uncertain or unprepared. Adjust your tone to match the situation, conveying enthusiasm, authority, or empathy as needed.
Mastering Body Language for Effective Leadership
Now that you understand the importance of body language, let's explore some actionable tips to improve your leadership presence:
1. Practice Awareness
Develop self-awareness by observing your own body language in different situations. Identify any habits or gestures that may undermine your leadership presence and work on correcting them. Solicit feedback from trusted colleagues or hire a coach to provide objective guidance.
2. Mirror and Match
When interacting with others, subtly mirror and match their body language. This technique creates a sense of rapport and connection. However, be cautious not to mimic excessively or in a way that appears forced. Aim for natural synchronization.
3. Maintain Openness
Demonstrate openness by keeping your arms and body uncrossed. This posture signifies receptiveness and approachability. Encourage open dialogue and make others feel comfortable expressing their ideas and concerns.
4. Use Power Poses
Before important meetings or presentations, assume power poses to boost confidence and reduce stress. Power poses involve open and expansive postures that project confidence and authority. Research has shown that adopting these poses for a few minutes can positively influence your mindset and physiology.
5. Continuously Learn and Adapt
Body language, like any skill, requires ongoing improvement. Stay curious and keep learning about nonverbal communication cues and techniques. Be open to adjusting your body language based on the specific context and individuals you're interacting with.
Conclusion
In conclusion, mastering body language is a valuable tool for effective leadership. By paying attention to your posture, eye contact, facial expressions, gestures, and voice, you can make a strong and positive first impression. Stepping Stones Ranch is here to support your journey towards becoming a confident and influential leader.
For more insights, tips, and guidance on leadership and personal development, browse through our blog and discover a wealth of resources to help you excel in your professional and personal life.