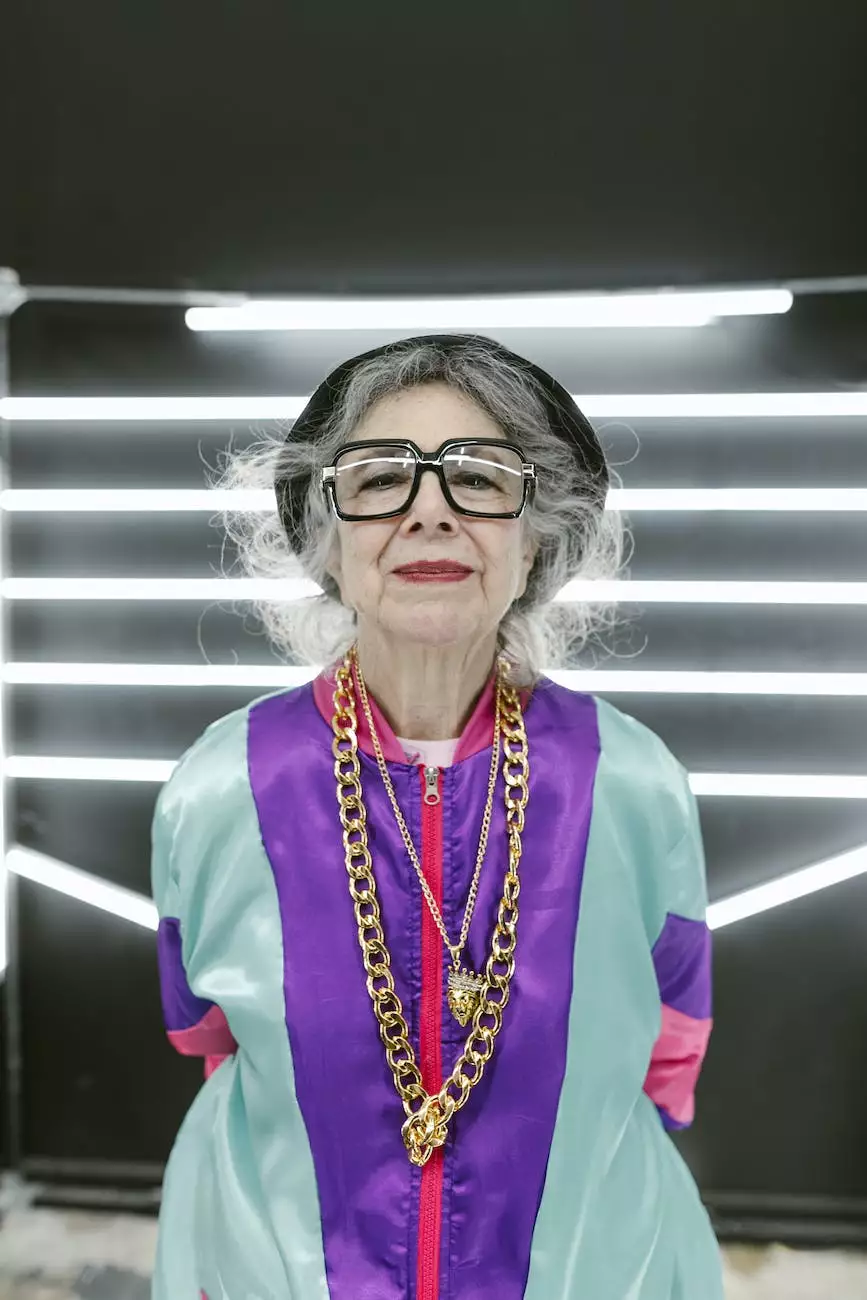 Welcome to Melanie Halter - Joy Health and Wellness at Stepping Stones Ranch
Are you seeking a holistic approach to wellness that can transform your life? Look no further than Melanie Halter - Joy Health and Wellness at Stepping Stones Ranch. With a deep passion for helping individuals reach their highest potential, Melanie Halter offers a range of services designed to nurture the mind, body, and spirit.
About Melanie Halter
Melanie Halter is a highly skilled and experienced expert in the field of holistic health and wellness. With a background in psychology and a deep understanding of the mind-body connection, Melanie is dedicated to guiding individuals towards a state of vibrant health and happiness.
Driven by a genuine desire to empower others, Melanie combines her knowledge of various healing modalities to create a customized approach for each client. By addressing the root causes of imbalance and utilizing a combination of techniques, Melanie ensures that each client receives the personalized care and attention they deserve.
Services Offered
Melanie Halter - Joy Health and Wellness offers a wide range of services to support individuals on their wellness journey. Whether you are seeking relief from chronic pain, looking to improve your mental well-being, or simply wanting to enhance your overall quality of life, Melanie has the expertise to guide you towards optimal health.
1. Holistic Nutrition
A healthy diet is the foundation of well-being. Melanie believes in the power of nutrition to support the body's natural healing abilities. Through personalized nutrition plans, she helps clients make informed choices about their diet, ensuring they receive the essential nutrients necessary for optimal vitality.
2. Mindfulness and Meditation
Stress and anxiety can have a profound impact on our overall health. Melanie offers mindfulness and meditation sessions to help individuals cultivate a sense of inner calm and balance. These practices not only reduce stress levels but also promote mental clarity, emotional well-being, and improved sleep quality.
3. Energy Healing
Energy healing is a powerful modality that works with the body's subtle energy systems to restore balance and promote healing. Melanie is trained in various energy healing techniques, such as Reiki and acupuncture, which can help address physical, emotional, and spiritual imbalances.
4. Movement Therapy
Movement therapy combines physical movement with therapeutic techniques to help individuals release emotional tension, improve flexibility, and enhance body awareness. Melanie offers personalized movement therapy sessions tailored to meet each client's unique needs and goals.
Why Choose Melanie Halter - Joy Health and Wellness?
When it comes to your health and well-being, it's essential to choose a practitioner who is not only knowledgeable but also genuinely cares about your journey towards wellness. Here's why you should choose Melanie Halter and her Joy Health and Wellness services:
Expertise: With years of experience and a profound understanding of holistic health, Melanie has the expertise to guide you towards optimal well-being.
Personalized Approach: Melanie understands that each individual is unique and requires a tailored approach. She takes the time to listen to your needs and creates a customized plan that addresses your specific goals.
Comprehensive Care: Melanie's holistic approach ensures that all aspects of your well-being are addressed. From nutrition and mindfulness to energy healing and movement therapy, she offers a comprehensive range of services to support your overall health.
Empowerment: Melanie believes in empowering her clients to take an active role in their health. Through education and guidance, she equips you with the tools necessary to make sustainable lifestyle changes.
Transformative Results: Melanie's clients have experienced transformative results, ranging from improved physical health to enhanced mental well-being and a greater sense of overall happiness and fulfillment.
Contact Melanie Halter - Joy Health and Wellness Today
If you are ready to embark on a journey towards greater health and well-being, contact Melanie Halter - Joy Health and Wellness today. Take the first step towards a life filled with joy, vitality, and balance. Your path to holistic wellness begins here at Stepping Stones Ranch!