8 Leadership Tips From Winston Churchill
Sep 21, 2020
Blog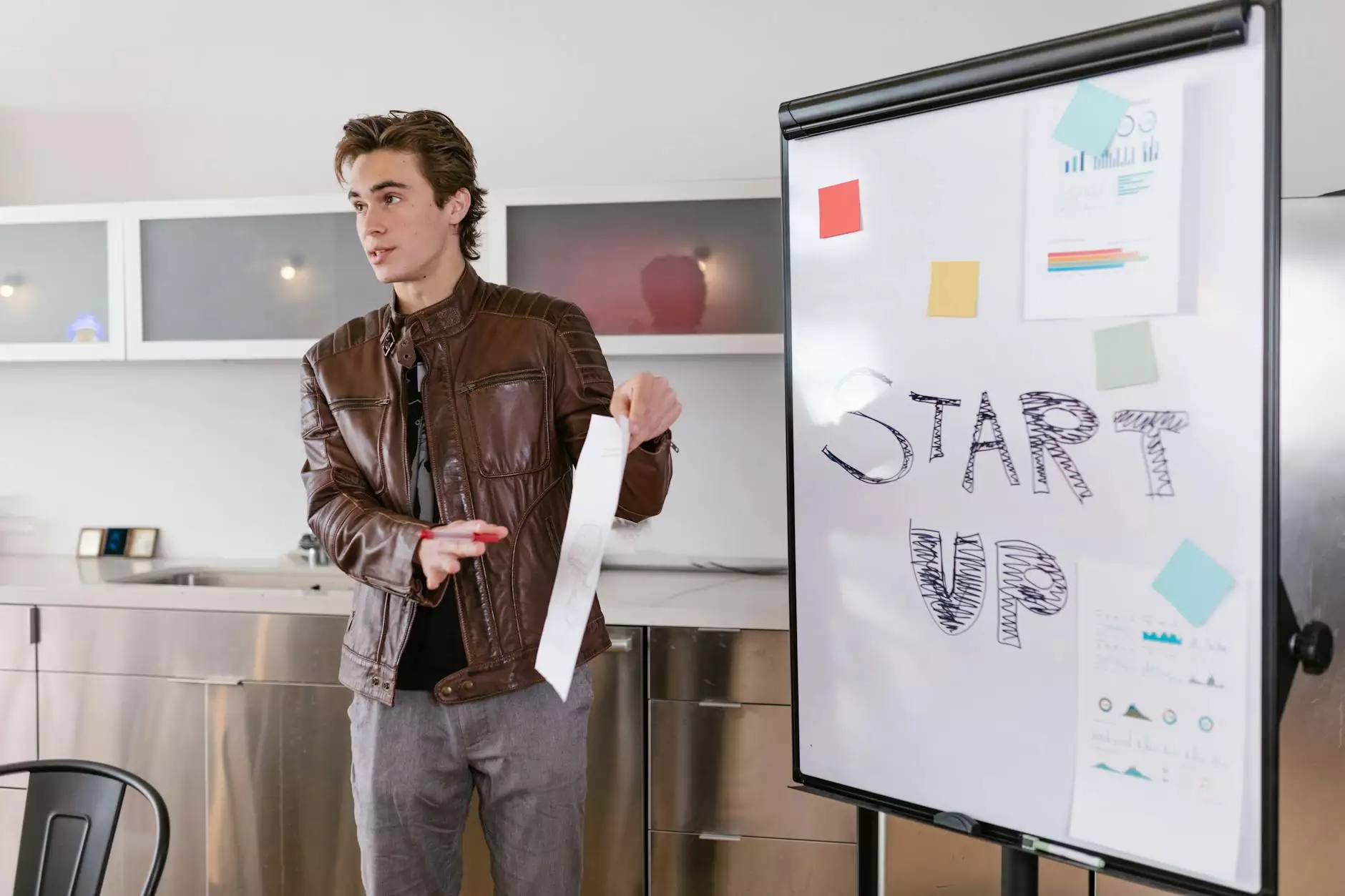 Welcome to Stepping Stones Ranch, your go-to resource for valuable insights and guidance on leadership. In this article, we are thrilled to share with you 8 powerful leadership tips from one of history's greatest leaders – Sir Winston Churchill. As an esteemed community and society-focused organization, our mission is to provide you with the tools and knowledge to cultivate effective leadership skills. So, without further ado, let's dive into Churchill's wisdom!
1. Determination and Perseverance
As Churchill once said, "Continuous effort, not strength or intelligence, is the key to unlocking our potential." Effective leaders understand the importance of determination and perseverance. The ability to stay committed to your goals, despite obstacles and setbacks, is a characteristic that sets exceptional leaders apart.
2. Resilience
Churchill's famous words, "Success is not final, failure is not fatal, it is the courage to continue that counts," emphasize the significance of resilience in leadership. In the face of adversity, resilient leaders remain steadfast and find creative solutions to overcome challenges.
3. Visionary Thinking
Great leaders are visionaries, capable of seeing beyond the present and envisioning a better future. Churchill's visionary thinking allowed him to inspire and mobilize others towards achieving their shared goals. As a leader, instill a clear vision within your team and foster an environment that encourages innovation and growth.
4. Decisiveness
"Courage is what it takes to stand up and speak. Courage is also what it takes to sit down and listen," wisely stated Churchill. Effective leaders possess the ability to make crucial decisions promptly and confidently, considering both their own perspective and the input of others.
5. Effective Communication
Churchill's oratory skills were legendary, serving as a catalyst in inspiring a nation during challenging times. Strong leadership demands effective communication – the ability to convey ideas, motivate others, and foster collaboration. Enhance your communication skills to build trust and create a cohesive team.
6. Adaptability
"To improve is to change, so to be perfect is to have changed often," acknowledged Churchill. Adapting to changing circumstances and embracing innovation is crucial for leaders in today's dynamic world. Stay open-minded, encourage flexibility, and nurture a culture that welcomes progressive ideas.
7. Empathy
Churchill was not just a leader, but also a compassionate individual who understood the importance of empathy. Genuine empathy fosters strong connections and enhances teamwork. As a leader, take the time to listen and understand the needs and concerns of your team members.
8. Lead by Example
"The price of greatness is responsibility," Churchill famously said. Leaders must lead by example, demonstrating integrity, accountability, and dedication. By embodying the values you expect from your team, you inspire them to strive for excellence.
At Stepping Stones Ranch, we firmly believe that these leadership tips from Winston Churchill can transform your approach and elevate your leadership skills. Apply these timeless principles to become a more effective leader and make a positive impact on your community and society.
Your Journey Towards Great Leadership Starts Here
Stepping Stones Ranch welcomes you to embark on an exciting journey towards unlocking your full leadership potential. Explore our comprehensive collection of resources, guides, and articles designed to empower you to become the best leader you can be. Join our vibrant community and connect with like-minded individuals passionate about driving positive change.
Gain invaluable insights from our leadership experts
Participate in engaging webinars and workshops
Exchange ideas and experiences with fellow aspiring leaders
Access exclusive leadership content
Ready to take the next step in your leadership journey? Visit our website now and join the Stepping Stones Ranch community – where leaders thrive!